Timby works with groups and organizations all over the world, across various industries; from environmental protection organizations to supply chain manufacturers and human rights groups. Even with such a vast variety of users, we often get similar questions about the Timby tools. Here are some answers to those common questions.
Getting Started
1. How do I sign up for Timby?
Contact us at info@timby.org to get set-up. Once you have a site set-up, any users can freely download the app from the Play Store or connect to the system using WhatsApp interface.
2. What features should my phone have to use Timby?
Our Timby WhatsApp integration works on any Android or iPhone that supports WhatsApp.
If you are thinking about buying phones for your organization, the Timby App works best on Android phones with the following features:
An operating system of Android 6 and above, although Android 10-12 gives users a better overall experience of all available features
2GB of RAM and 50GB of internal storage capacity
A good quality camera and long lasting battery
GPS functionality (although this may seem obvious, some manufacturers remove GPS to make phones cheaper)
If you are working in the field, ideally get a phone case to prevent the screen from breaking and to help with water resistance
Contact us for country-specific recommendations, but in general, Itel, Xiaomi and Samsung phones work well with the Timby App.
3. What are the different tools of the Timby system?
The Timby system comprises different tools that can be used together or individually.
Reporting Tools
The reporting tools include the Timby App and WhatsApp integration, which allow users to collect on-the-ground evidence through their smartphones, online or offline.
Moderation Tools
Evidence or information is then uploaded to a web-based Dashboard, where moderators can view and manage reports.
Admin Tools
The Admin panel allows administrators to manage operational elements of the system.
Content-Creation Tools and Public Site
The Content-Creation tool helps groups share reports and stories privately (through private link or PDF print-out), or on a public website.
To ensure individual groups' needs are met, we've designed the Timby tools in a way that allows them to be used independently or together. In other words, groups can use one or all of the Timby tools based on their needs. Some groups might use a different collection app or using drones, but visualize their data on the Timby Dashboard. Some groups connect the Timby system into government or analytics platforms. The point is, Timby is flexible. We want you to be able to work the way you want to work.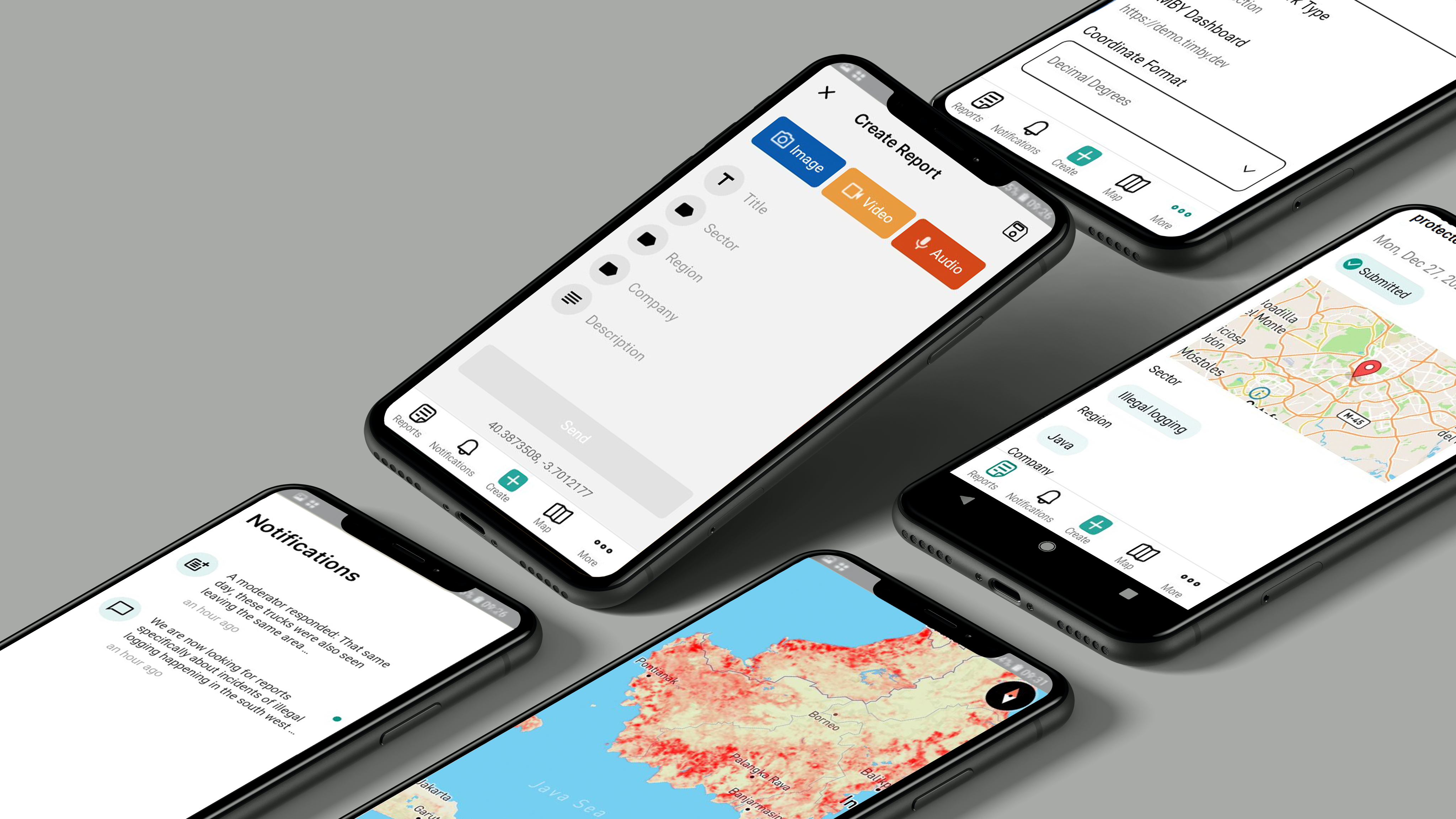 4. There's a feature I want that Timby does not have. Can you build it for me?
We regularly add new features in response to feedback from our users. For larger projects, we build custom versions of Timby. Get in touch with your community manager to discuss new or custom features!
Security
5. Who owns the data I collect on Timby?
The Timby team will help you set up, learn how to use and manage the Timby tools, but the data that is created using Timby is yours. Timby won't look at your site or touch your data unless you ask us to. If you decide to stop using Timby, you can export and take your data with you.
To learn more about your rights, see Timby's End Users Licence Agreement and Privacy Policy.
Timby App
6. What is my Timby web address?
After you've downloaded the Timby App from the Google Play Store and given it all the required permissions, it will prompt you to input your Timby web address. Your Timby web address indicates where to send your reports. It is the same as the web address for your organization's Timby site. For example, if your organization's site name is yourcompany.timby.org, this is also your Timby web address.
If your organization doesn't yet have a Timby URL but you want to get set-up, contact us at info@timby.org.
WhatApp Integration
7. How can I use WhatsApp to report to my Timby Dashboard?
Let your Timby community manager know you'd like to add the WhatsApp integration to your Timby system. From there, your community manager will help you get a WhatsApp phone number and help you set up the automated messaging template.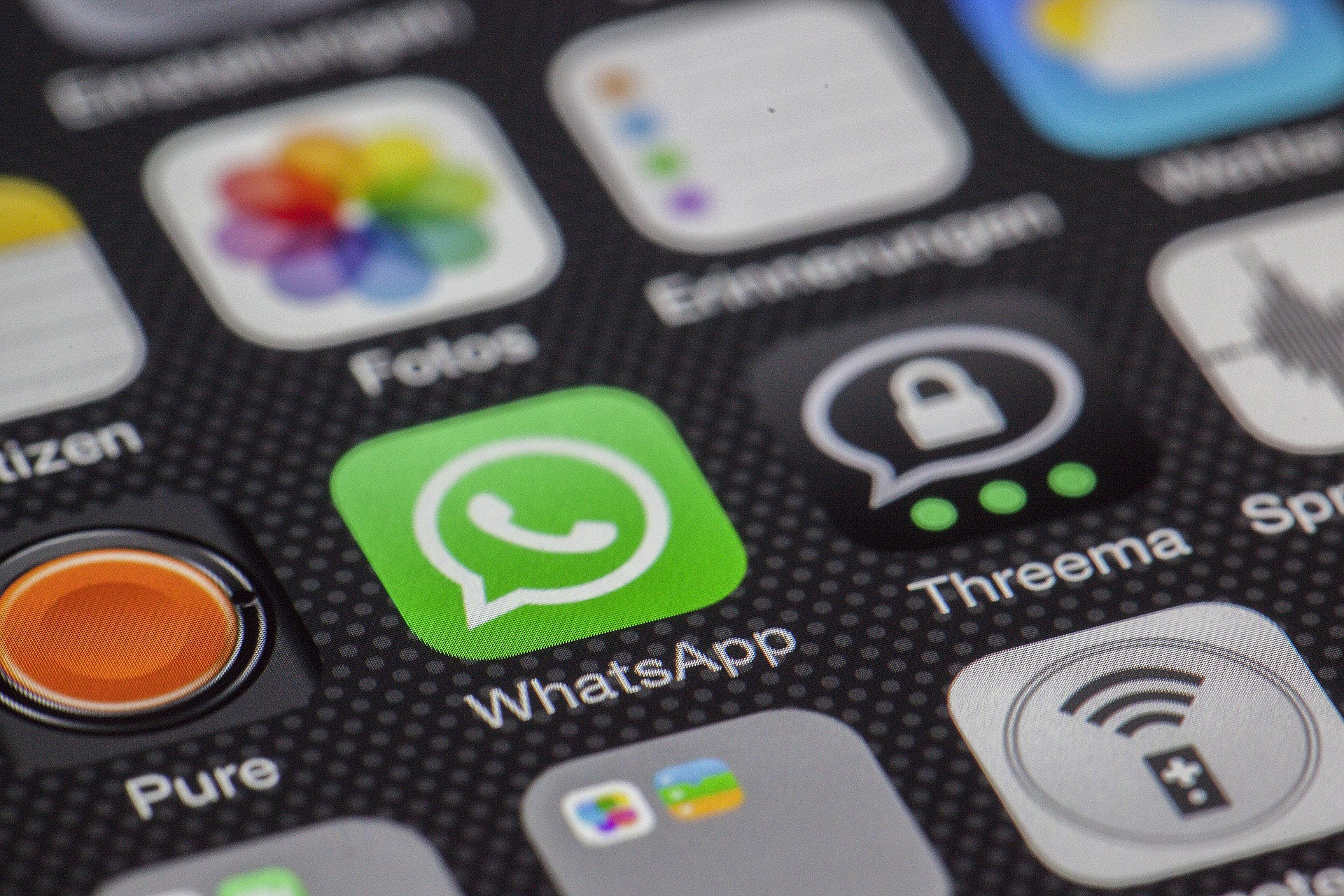 Dashboard and Admin Functions
8. What are the different user roles that can be assigned?
The most commonly assigned user roles are:
Mobile App user: can only access the Timby App. Mobile App users can contribute information to the Timby system but can't see the data on the Dashboard.
Moderators: can access the Dashboard and Timby App. They are generally in charge of managing the reports on the Dashboard, as well as writing and sharing stories
Administrators: can access the Timby App, Dashboard and Admin Panel. From the Admin Panel, they can modify settings and functionalities of their Timby tools, manage users and change site details
Readers: can log into the Dashboard, but only see reports and stories that have been made public/shared with them.
Let us know if you would like a more detailed list of roles. Of course, custom user roles are possible.
9. What are organizations and how can I add them?
Think of 'organizations' like folders in a filing cabinet, where each folder corresponds to a specific project you're working on. As an administrator you'll be able to see all of the content of your filing cabinet, whereas moderators will only be able to see the folders for projects they've been assigned to.
For example, if you work with two separate factories and would like all the grievances from both factories to appear on your Dashboard, but to be managed and viewed by separate people, organizations can help you do that.
Organizations can be added from the Admin Panel. Ask your Timby community manager to help you do this.
Sharing Your Data
10. How can I share reports with people outside of my organization?
There are various ways to share reports:
Save a report as a PDF, then send it by email, WhatsApp, or another messaging platform. To do this, go to your Dashboard, click on a report and click on "PDF" in the top right corner.
Write a story and share it privately (with those who have access as users of your Timby platform) or publicly through the public page provided by Timby. This can be done from the "Stories" tab of your Dashboard.
Add it to the map on your Timby public page. Do this from your Dashboard. Click the report you want to share. Scroll to the bottom of the report and click "Verify this Report." Once the report is verified, tick "Make public."
Add users and assign them the Reader role so that they can see only public reports and stories through the Dashboard.
User Accounts and Passwords
11. My login credentials aren't working.
Check that the site you are on matches your Timby web address and that your password has been entered correctly. Make sure you entered your username and not your email address into the Username field. There is a way to reset your password if you've forgotten it (see below). Please contact us if you are still having trouble accessing your account.
12. I forgot my password, what should I do?
Change your password anytime by visiting the Dashboard login page then click "Forgot your password?" Enter the username or email address associated with your account. You will receive an email with a link to reset your password.
Write to us at info@timby.org if you have any other questions. We are here to help!