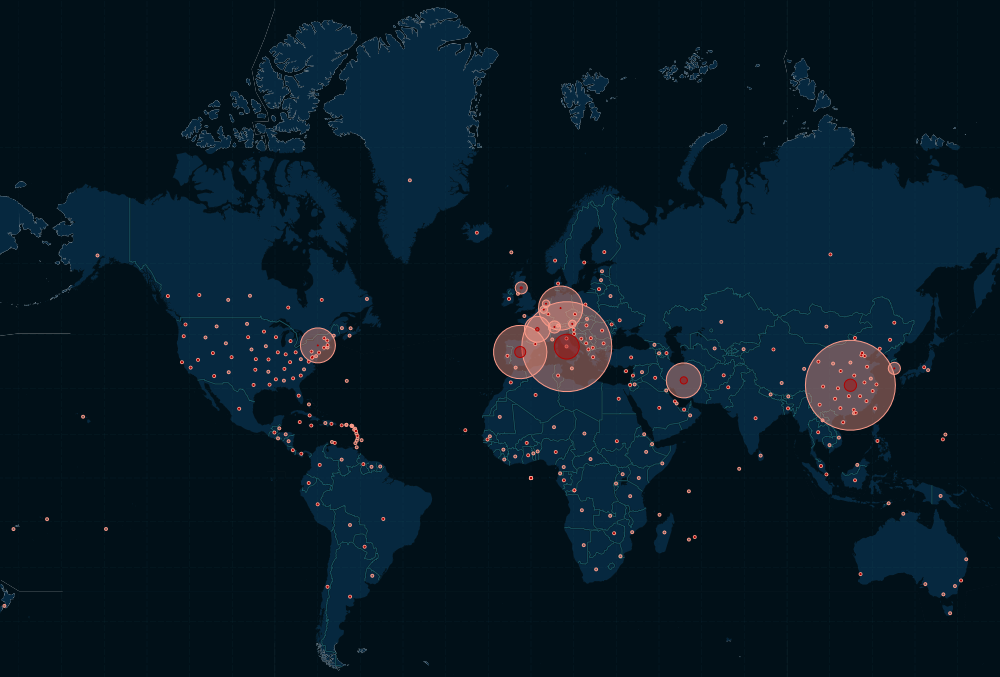 TIMBY's response to COVID-19
TIMBY is providing 3 months of free service to groups working on the COVID-19 pandemic.
Learn more
TIMBY helps teams track complex problems
Whether you are monitoring climate change, human rights, illegal activities, aid distribution or factory grievances, TIMBY helps turn localized data into remedy with a suite of interconnected digital tools: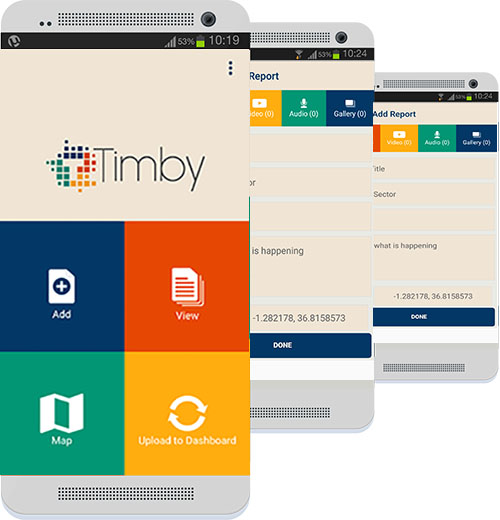 Engage
Simple, secure and systematic reporting from the frontline, anywhere in the world.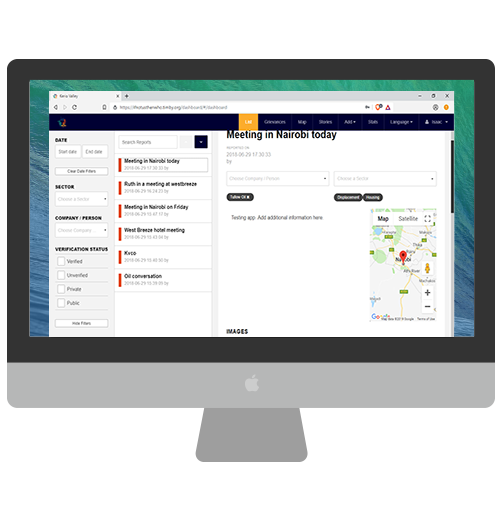 Monitor
Find connections between events and individuals over space and time. Follow and resolve grievances with transparency.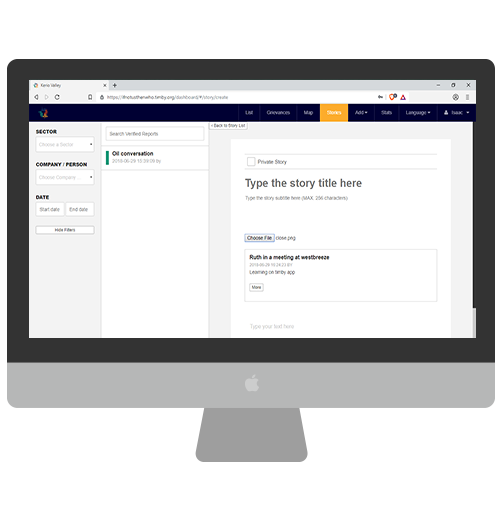 Share
Share reports, blogs, stories and forms for maximum impact.
TIMBY was conceived and built in Africa
We built TIMBY over a decade in close collaboration with groups from around the world. It is now available in 18 languages and is being used by institutions, investors, companies, citizen journalists, lawyers, activists and NGOs in 40 countries around the world. The map below shows some of the places where TIMBY is actively deployed.
Read our Case Studies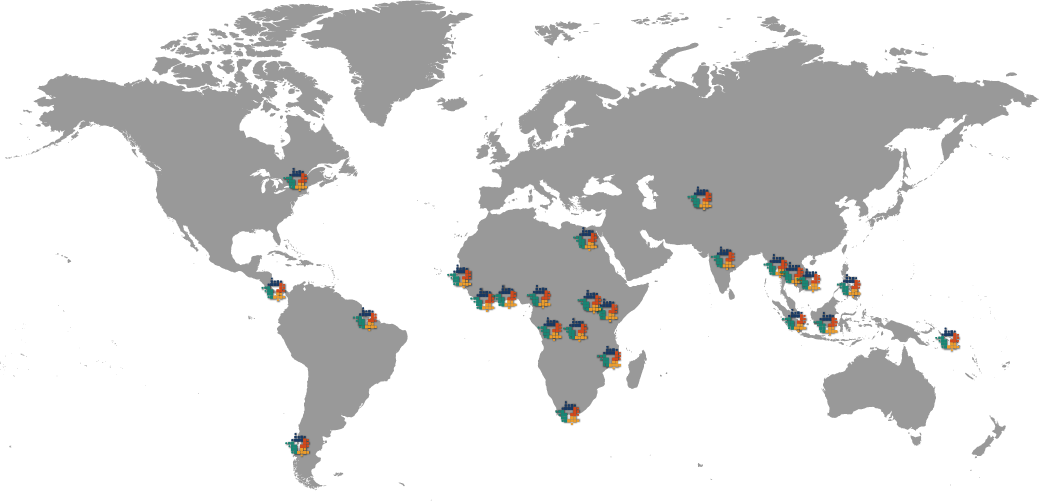 Join TIMBY
TIMBY is built for scale. The ultimate goal is 5-minute setup for even the least computer-savvy. We want you to be able to use TIMBY to change your own backyard.
Send us an email