To ensure the harmonious coexistence of human life and conservation, safeguarding protected wildlife and its habitat is of paramount importance. For this, Titian Lestari collects data and information about environmental issues from communities using the Timby platform. They actively engage in forwarding these concerns to various government platforms as well as relevant agencies, who work to address public grievances. They seek to foster an environment of transparency and accountability, empowering the community's voices in promoting positive transformations and sustainable solutions.
Collaboration between Titian Lestari and Timby in Indonesia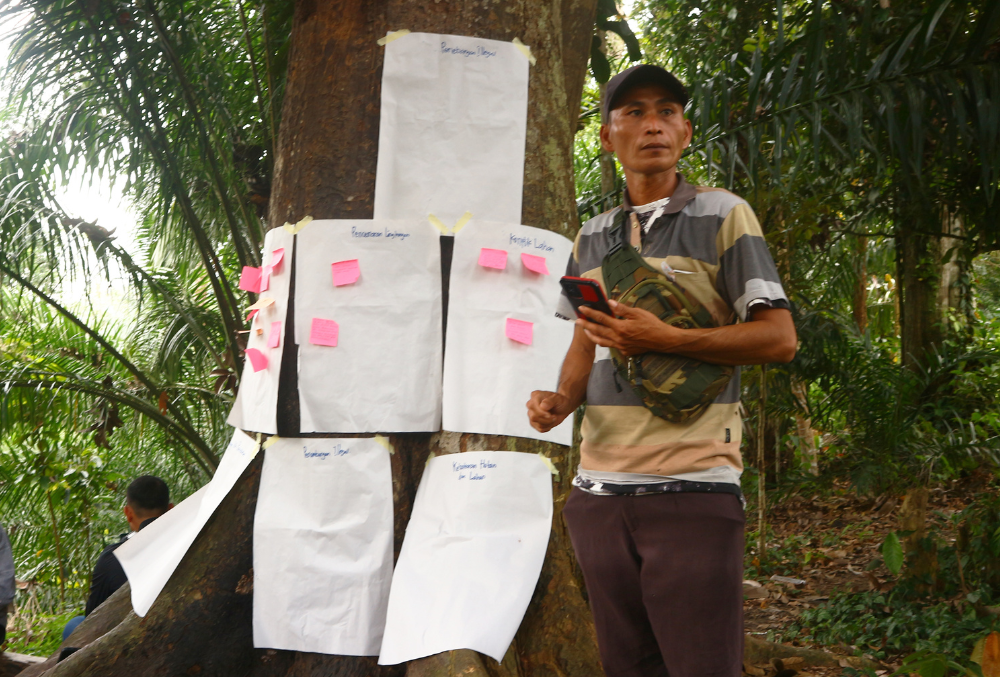 Titian Lestari is an independent non-profit organization based in Indonesia with a primary focus on promoting sustainable natural resource management to support livelihoods while ensuring the long-term viability of ecosystems. They are also actively involved in advocating for regulatory changes to align existing systems with prevailing rules and policies. This work requires accurate data and information to influence the government's decision-making.
Titian Lestari is collaborating with Timby to help communities collect and share data for streamlining the reprocessing of information through review, validation and verification processes.
Over the past year, Titian Lestari has been training the communities, both in Central Kalimantan and West Kalimantan to report on issues. The reports are first reviewed by Titian Lestari before being transferred to one or various government reporting channels.
Key features of the system include the real-time photo feature to guarantee validity, the update feature to add any additional information needed, and the security features such as anonymous login and encryption to ensure the safety of whistleblowers to voice their concerns without fear of repercussions.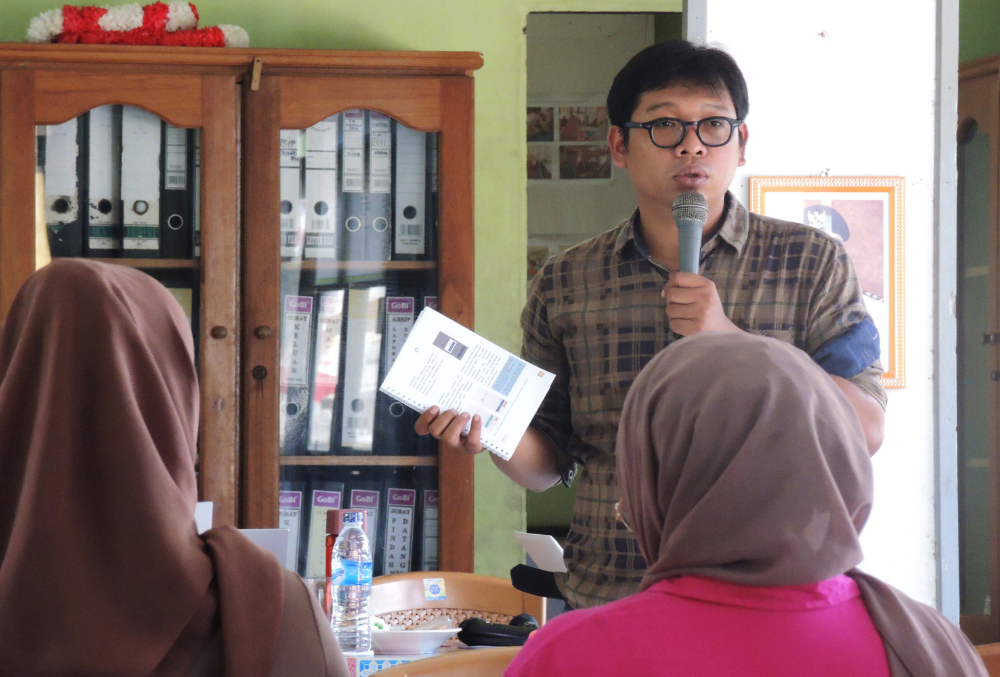 Environmental Issues in Central Kalimantan and West Kalimantan
Reports coming into the system highlight a wide spectrum of issues in communities across the regions. Some common issues include forest and land fires, plant and wildlife crime, illegal logging, illegal mining, breaches of plantation permits, land disputes, environmental pollution, and various infrastructure and public service-related concerns.
In Ketapang District, West Kalimantan, several complaints about illegal gold mining have come in. Comprehensive field monitoring and spatial analysis have unveiled encroachment of illegal gold mining activities into social forestry management areas, specifically Village Forests, threatening local conservation efforts aimed at safeguarding the region's precious orangutans (Pongo pygmaeus) and proboscis monkeys (Nasalis larvatus).
In Natai Baru, West Kotawaringin, Central Kalimantan, there are challenges during the dry season because the area is prone to forest and land fires, particularly in the Purun Lake area, which serves as the habitat for the valuable purun plants (Eleocharis dulcis). Purun holds significant economic importance for the community, as it is a vital resource for crafting items like mats, bags, and straws. Using Timby, Titian helped the communities to create and submit reports to the relevant agencies. They demanded protection of the area by gaining Community Forest status under the Social Forestry scheme. On March 3, 2023, the request was granted with a management area of 542 Hectares of Community Forest.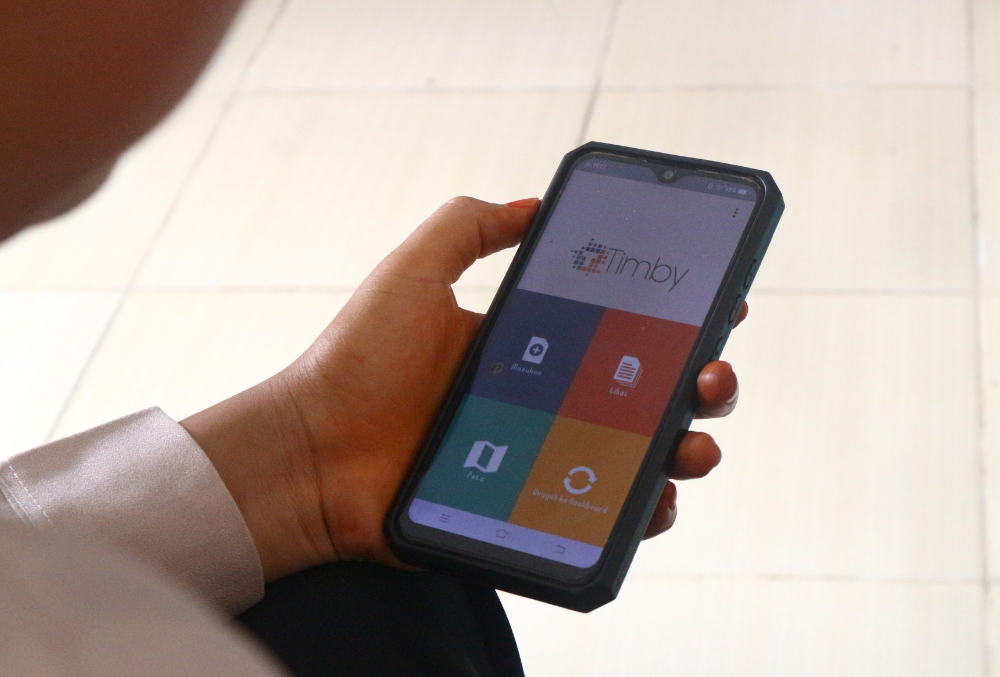 Titian Lestari and the communities of Central Kalimantan and West Kalimantan have formed a collaborative effort, using Timby to engage communities to help monitor local issues, the first step in addressing a range of environmental issues prevalent in the regions. To effectively advocate for government follow-up action, the reports submitted through Timby must be detailed and substantiated with valid evidence. This approach not only enhances the credibility of the complaints but also strengthens their impact in urging the government to take actions.
Success stories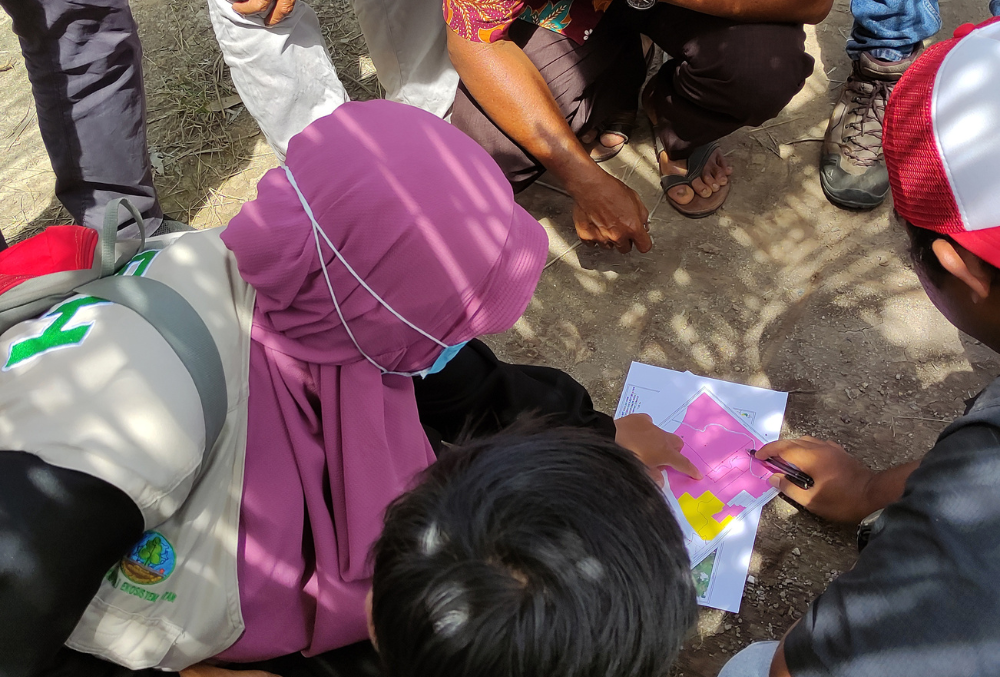 So far, there's been significant positive feedback about the project.
A farmer from Sanggau Regency in West Kalimantan, said, "We are happy that there is an alternative way to report various problems in our area, be it environmental or infrastructure problems, with Timby's presence in the village, it is very helpful to convey our various complaints and aspirations."
Similarly, a user in Ketapang Regency, West Kalimantan, mentioned, "The presence of Timby in the village makes it easy for the community to report a problem in the village, and helps the community to make a concise and fast report."
Meanwhile a university student who is an engaged user from West Kotawaringin District in Central Kalimantan, confirmed that, "Timby's presence in the village is very helpful for the community in making complaints related to the environment, social or some of them. The benefits of Timby's presence can be felt directly by the community, for example peatland fires that occur in the village area, reports that have been sent get a quick response from the Regional Disaster Management Agency of West Kotawaringin Regency."